ChuChu TV partners Dream Theatre to launch its global consumer products
ChuChu TV partners Dream Theatre to launch its global consumer products
Chennai-based Indian YouTube channel ChuChu TV has tied up with entertainment licensing firm Dream Theatre to launch its global consumer products.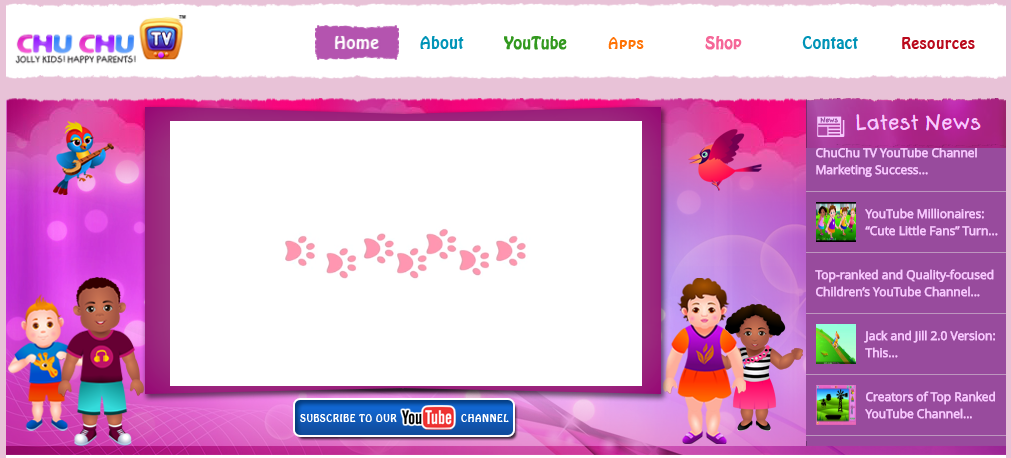 Under the two-year business deal, Dream Theatre will help ChuChu TV bring out toys modelled on its characters, as well as make the IP licence-ready.
"On the revenue front, we will be getting a royalty percentage for the deals which happen, in addition to this, our characters will be upgraded to 3D," said Vinoth Chander, creative director at ChuChu TV, which has over 5-million subscribers. subscribers.
Dream Theatre's entertainment portfolio comprises the likes of Pokemon, Hello Kitty , Angry Birds and Candy Crush, among others, where they convert characters into consumer products for children and teenagers.
More Articles
It started simply enough. Vinoth Chandar wanted to amuse his two-and-a-half-year-old daughter Harshita, affectionately nicknamed ChuChu. That is how the Chennai-based techie made an animation character based on her. It sang nursery rhymes and songs, and his daughter loved them; but so did thousands of kids from around the world when he uploaded a couple of videos on the Web in 2013. Chandar then got together with four friends to set up ChuChu TV Studios. B M Krishnan rewrote the lyrics of...

Like many Indians, B.M. Krishnan grew up with both local and Western nursery rhymes. Even as a child, he figured the English ones just didn't make much sense. The tale of the downfall of Humpty Dumpty—universally and perplexingly portrayed as a giant egg with limbs—still upsets him. "It is saying something cannot be fixed, cannot be repaired. That is not something you tell a child," Mr. Krishnan complains. "Why should Humpty be like that? So pathetic. Let him go to the doctor...

Little Miss Muffet earns a pat on the back for facing her fears, Humpty Dumpty learns from his fall, and the wall is cordoned off to prevent future mishaps, and undeterred by their first experience, Jack and Jill resume their trek up that hill with their heads held high because "where there's a will, there's a way." These are the altered plots of just some of the animated nursery rhyme videos that have made four-year-old YouTube channel ChuChu TV something of a worldwide sensation. "All videos...
Support